Trainer Manual
Our Holy Reference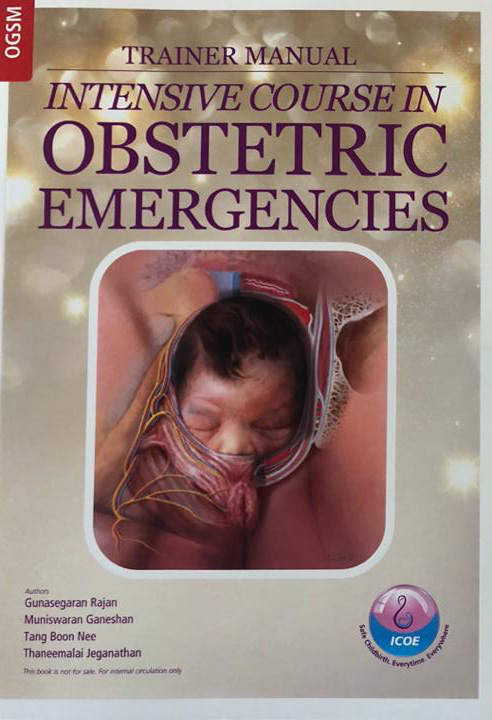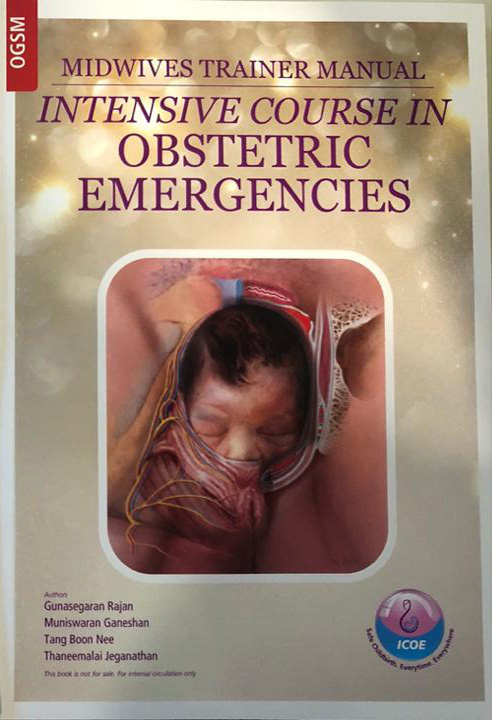 The Intensive Course in Obstetric Emergencies (ICOE) is a simulation-based advanced training course conceived and conducted by the Obstetrical & Gynaecological Society of Malaysia since 2014. The course has been well received both locally and internationally, and has since been conducted in 13 countries in the region. ICOE's teaching methodology catered to the unique needs of adult learning, incorporating a mixture of short lectures, case discussions, scenarios, hands-on skills, demonstrations and videos.
This is the second edition of the ICOE Trainer Manual, which features more details and illustrations. It introduces new stations and interactive video conferencing. Each chapter begins with an equipment list, and key learning points. It then guides the trainer step-by-step on the setting up and conduct of a station, organizing participants, teaching procedure, questions and expected answers, and closing the session with a recap of take-home messages and getting feedback.
The Trainer Manual derives much of its content from current clinical guidance and experience of its panel of authors. Trainers understandably have their own nuances in conducting training and dealing with situations adapted to their locality of practice and local guidelines. The Trainer Manual therefore serves as a 'script' to adhere to, ensuring delivery of a course that is standardized, consistent and reproducible to the same quality each time. The manual is a must-have for ICOE trainers and a valuable resource for those who seek the finer practical points on how to conduct a course in obstetric emergencies.
The Trainer Manual is provided free to ICOE trainers. It is not available for purchase at the moment.