The 2 days On-Site Skills course will have 8 breakout
stations covering a wide range of obstetric emergencies.
Your time will be spent mostly on simulation practice,
guided by ICOE trainers in demonstrating the skills that
you need to practice obstetrics safely, including
non-technical skills.
We will meet on those two days face2face and let's learn
and for some, refresh; our skills in handling Obstetric
Emergencies.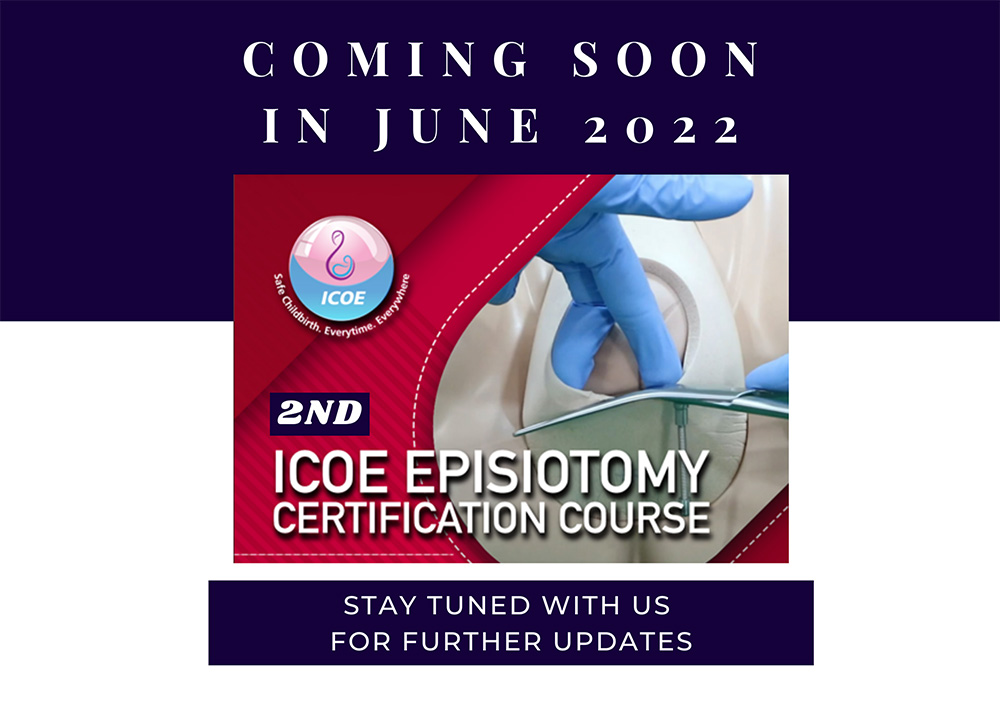 Specifically designed for midwives and junior doctors who are keen to learn and master the skills of episiotomy?
Objectives are to maintain standards in performing episiotomy which is an essential skill in obstetrics
Do you want to be more skilled at performing an episiotomy?
Have you been formally taught?
Need certification for your skill?
Learn at your own pace and time
Anatomy, Techniques, Risk Management, Potential Complications all presented to you online